My Mother-in-Law, Freda, a very elegant woman, had a great wardrobe, based on a simple philosophy: buy the best you can, buy classic, never buy on impulse. She also knew what colours suited her and stuck to them - which meant her wardrobe automatically co-ordinated, creating multiple outfits from just a few well chosen items. A mix and match dream.
She used simple accessories, a scarf, a broach, necklace, to great effect, for dressing up as well as down. Some of the things in her wardrobe were years old yet she never looked anything but great. If there is such a thing as slow fashion, then I like to think she invented it. Which brings me of course, to that modern phenomenon called fast fashion and why it just doesn't work.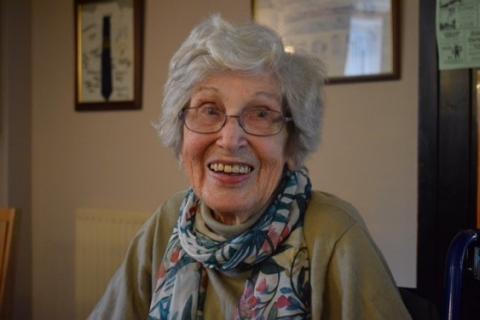 Fast fashion
Invented by the retail industry, works hard to ensure trends change quickly
It puts pressure on workers to produce more items at lower prices and insists/coerces consumers to keep up to date.
It produces somewhere around 80 billion items each year, most of which ends up in landfill - clothes may be cheaper, yes, but the quality is poorer and garments don't last as long. Plus, there's a tendency to end up looking like everyone else!
It's a model, based on buy-use-dispose and it wreaks havoc on the environment as well as workers' rights.
Even the government agrees, that something has to be done about it with some Key facts & figures on textile consumption and waste
But what can we do?
(Apart from taking a leaf out Freda's book)
Well as it happens, quite a lot…
Pledge to buy only second-hand for a year - just one new pair of jeans is equivalent to driving 50 miles. Recycling an item by just an extra nine months can reduce the relative carbon, water and waste impacts of that garment by 20-30%. – see below for some great places to buy second hand/vintage.
I cadged these from my son's partner!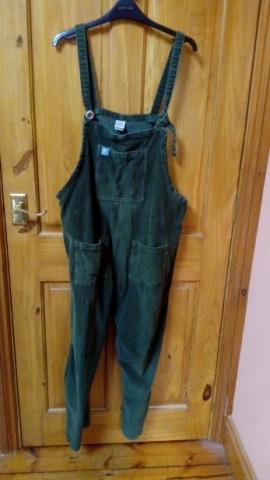 Upcycle - instead of throwing clothes away, think how you can alter them, you can even buy second-hand and alter them to fit you – there are many excellent tutorials freely online to show you how. Learn easily how to downsize jeans online tutorial found on wikiHow
<---- and dressed them up!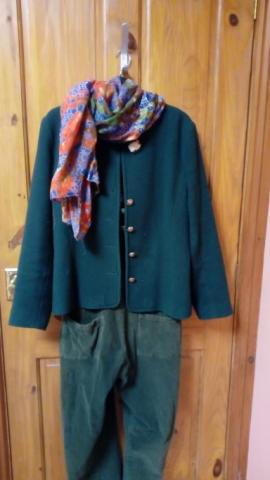 Swap clothes with friends - or lend them out if you don't want to part with them permanently – covid in mind, hold a clothing swap party and invite all ages - you might just be surprised how many times the young and hip love Grandma's stuff.
Clear out your wardrobe – rule of thumb - if you haven't worn it in the last twelve months, let it go and re-introduce it to the circular clothes economy.
Etsy is full of original and wonderful handmade and vintage finds, including the funky RetroSistaz and chic AgeOfVintageUK.
Don't forget www.ebay.co.uk or onlineshop.oxfam.org.uk or Thrift Plus which sells clothes by top-end and high-street brands, such as DKNY, All Saints and Monsoon.
All that said I'm off to sort out the jumble sale of items that have lurked for too long in my own house and one last tip from my own Mum this time…. try putting all the same-coloured clothing next to each in your wardrobe, next time you don't have anything to wear, you'll be surprised what outfits you'll find!