What can you save from the skip?
Pam continues her blog about Freegle, recycling, repair and that sort of thing.
A neighbour of mine is moving and as most of us do, has been using the exercise to sort through the years of accumulated possessions. Much has been distributed to family and friends but there has also been a fair number of trips, to the council tip at Flusco - is it my imagination or does he look lighter and less bowed as he's reduced the burden of ownership. Another matter of course as what I am really concerned with here is what people throw away and what people keep. Because rubbish, it would seem is in the eye of the beholder.
Take this sofa for instance, which I would have saved had I been in time. My neighbour was convinced it was past it's best and looked truly aghast when I suggested otherwise.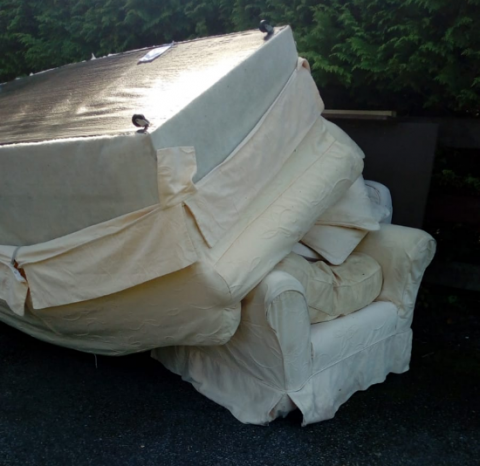 Or these chairs, which Steve did fetch out of his skip, announcing them as jolly useful as well as looking particularly nice in our garden. Hmmm…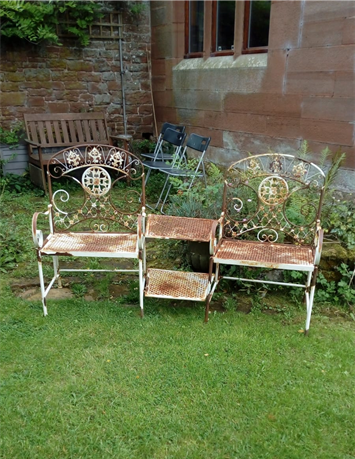 At least I know where I'd rather be sitting!
Inherited from my lovely Mum, who did by the way, have a good eye for comfort. I thank her with fond memories every time I sit back in them – and so does my, err, rear end.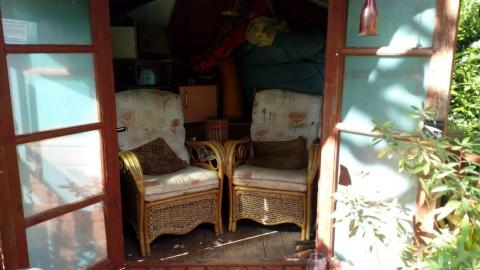 Nevertheless, arguments grow ever stronger - we do a lot of garden socialising these days Pam, an extra chair or two won't hurt - not true, that metalwork looks fierce to me. Seems a shame to waste them, who else would want them - who else indeed? You can't insult the neighbour, I've already taken them – ah yes, the neighbour, who keeps telling me they're excellent chairs, now they're no longer his!
Oh well, onward and upward… recently saved from a random skip and successfully re-homed courtesy of (not that you really need reminding) Penrith and Eden District Freegle. See here for a list of re-use options as well as here for hard-to-recycle household items.