Give and Take Free Jumble Sales
We've got Give and Take events coming up in April and May - so why not have a spring clean and see what you've got to clear out... and please come along to see what freebies you can pick up!
The first is at Kirkby Stephen Sports and Social Club on Saturday 21st April from 10:30am to 12:30pm, organised with Kirkby Stephen Community Arts.
Then we've two events on the same day, Saturday 12th May!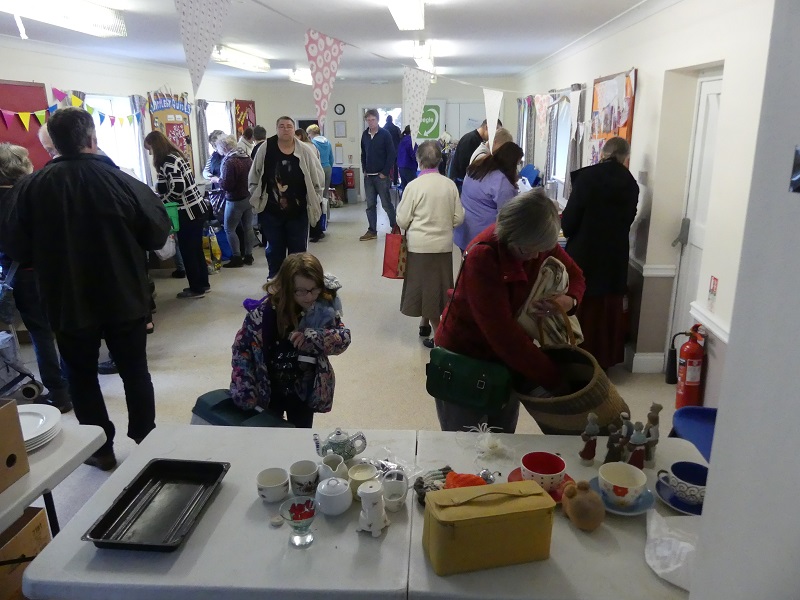 Repair Cafés
PACT is running Repair Cafés at the Old Fire Station in Penrith on the second Saturday of each month from 10:30am to 12:30pm.
So: that includes the morning of the Give and Take in May!
There are also Repair Cafés in Kirkby Stephen on the first Wednesday of every month:
Pre-loved Clothes Sale
Cumbria Action for Sustainability are running a pre-loved clothes sales on the evening of 21st April at the Penrith Old Fire Station.
Recycle for Cumbria
The county council waste prevention team are helping Freegle run our events and have a Green Spring Clean event in Penrith Library on 19th April.  Check out their Facebook page.
PACT Plastic Campaign
Penrith Action for Community Transition are campaigning to reduce plastic use.
Keep Penrith Tidy
Local people in Penrith are organising many activities to Keep Penrith Tidy including litter picks and talks to schools, supported by funding from Cumbria County Council. Check out their Facebook page.
Carlisle Freegle
The Freegle group in Carlisle has restarted on the nice Freegle website. If you are in or near Carlisle, please post to your local group first: http://freegle.in/carlisle
Yahoo No More
Soon we (at the Penrith and Eden District Freegle group) will be dropping support for Yahoo! Groups. Most people won't notice. We'll support anyone who needs help moving from Yahoo - get in touch!