We're excited to be with Kirkby Stephen Community Arts on Saturday 25 November for a Freegle Give and Take afternoon, with the added bonus of making home-made Christmas decorations. So, why not give away anything you don't need, pick up some freebies and make some fun for yourself.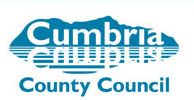 Penrith and Eden District Freegle is very pleased to have received funding from Cumbria County Council's Waste Prevention Fund through the Eden Local Committee - thanks very much. This will help us run four events in the coming year, produce publicity materials and how-to-Freegle guides. With a contribution from Freegle we will make these guides available to other groups across the UK.
Vote now Freegle nationally has recently won £7k in the eBay Favourite Charity competition - hurrah. We're also in the running to get funding from the Aviva Community Fund for get help across the country with more publicity. Please register and use your votes for Freegle before midday on 21st November. If we get enough votes we'll go through to the judges who will make the final decision in January 2018.
Freegle still needs all the financial help it can get - and you can help us at no extra cost using Give as you Live - thanks.
If you are into numbers, have a look at the stats for Freegle in Eden District. At the time of writing Freeglers kept 51.5 tonnes from going to waste in the last year - wow - well done you!