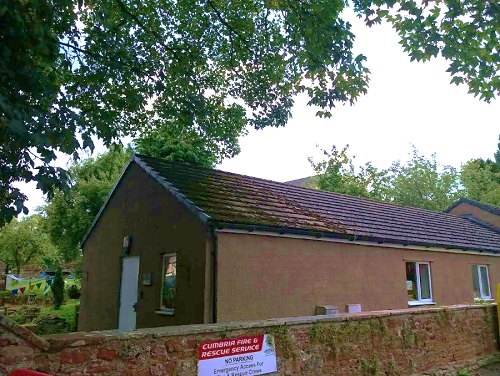 There are two Freegle Give and Take events planned for this Autumn so far...
Appleby Give and Take - Sunday 24th September 2017 - 10am - 12 noon
Appleby Guide Hut, Holme Street, Appleby CA16 6QT
Great - a first Give and Take in Appleby!
 
Kirkby Stephen Freegle Give and Take - Saturday 25th November 2017 - 2pm - 4pm
Kirkby Stephen Sports and Social Club, Market St, Kirkby Stephen CA17 4QN
You never know we might be doing homemade Christmas decorations again...
 
Out of Eden, there's a regular Give and Take stall at Brampton Farmers Market, usually on the last Saturday of every month from 10am to 1pm:
There are Repair Cafes happening near and far, so bring along items to fix - or help out yourself!
The Freegle website and app has some shiny new useful features:
Behind the scenes we've changed a couple of settings. You can now re-port WANTED messages after a week and messages auto-repeat a maximum of 5 times.
Deep behind the scenes our group currently still uses a Yahoo! Group. Very few posts come through Yahoo now and problems at Yahoo often delay posts, so we'll be switching off the Yahoo group soon. We're contacting the few people who only use Yahoo.  If you have any difficulties please contact us on penrithedenfreegle-volunteers@groups.ilovefreegle.org
Don't forget, Freegle is free to use but not free to run, so please chip in if you can: https://www.ilovefreegle.org/donate
Please remember to check our Welcome guidelines occasionally, in case we have some guideline changes that you have missed.
Thanks Chris, Freegle volunteer moderator