Freegle groups in Cumbria have a great partnership with the Waste Prevention Team at Cumbria County Council. They help us run events and we help them by reducing the amount going to waste. Together, we were shortlisted for the partnership award at the Local Authority Recycling Advisory Committee (LARAC) awards 2015.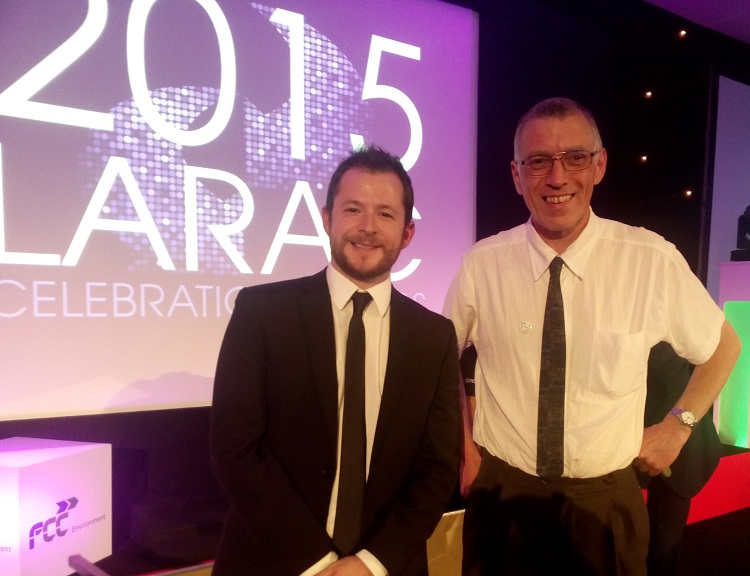 Freegle is all about reuse, an important component of saving the world's resources: reduce, reuse, recycling. Freegle puts its users directly in touch with one another, so, for example, when one of your kids has got too big for their bike, you can offer it for free to anyone who's interested. You choose who to give it to and they come and pick it up. Dead easy for you, clears your clutter, saves them some money and there's no need to make a new bike. And it's better than recycling...
The Waste Prevention Team at Cumbria County Council aim to reduce the amount going to waste by increasing the amount we recycle, repair and reuse. In addition to running the Recycle for Cumbria website, the team have campaigns for Real Nappies, Love Food Hate Waste and Love your Clothes. With three community waste prevention officers covering the six districts in Cumbria, they work with local groups and in schools for example to show inspiring ways to have more fun with less.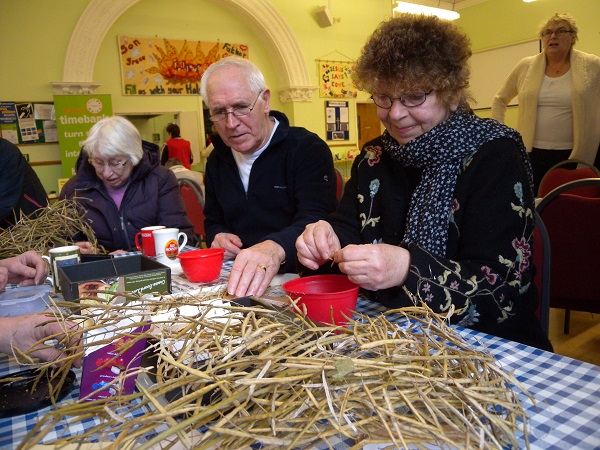 Freegle and the Waste Prevention Team have been working together since 2014. We first got together during Freegle's Big Lottery project (with CAfS and PACT) to encourage people to grow their own fruit and veg – helping people get seeds, trees, plants and tools using Freegle and then sharing any surplus on Freegle. This meshed well with the Waste Prevention Team's promotion of food waste digesters and composters – if people can process any remaining food waste at home it reduces the amount going to landfill, which would otherwise create the greenhouse gas methane. Working with local environmental group Penrith Action for Community Transition (PACT) we've run stalls to promote gardening and the reduced price digester offer.  PACT has also provided the link to get several community gardening projects started – veg beds at the Salvation Army in Penrith, the Penrith Community Polytunnel on Greystoke Road, and the Appleby Edibles community growing group – each with support from other partners and funders. Each of these groups has obtained tools and materials from Freegle.
Freegle nationally had identified a need for a mobile phone app to make Freegling even easier.  This was being developed in Cumbria and the waste prevention team found some funds to help us achieve that aim. The app was launched  in April 2015 in Cumbria at a Freegle Give and Take event at the Old Fire Station in Penrith – where, incidentally, Eden Arts had kitted out these premises almost entirely using Freegle! The app provides a neat way to offer something on Freegle with a quick photo – and get notifications when people are interested so you can reply wherever you are.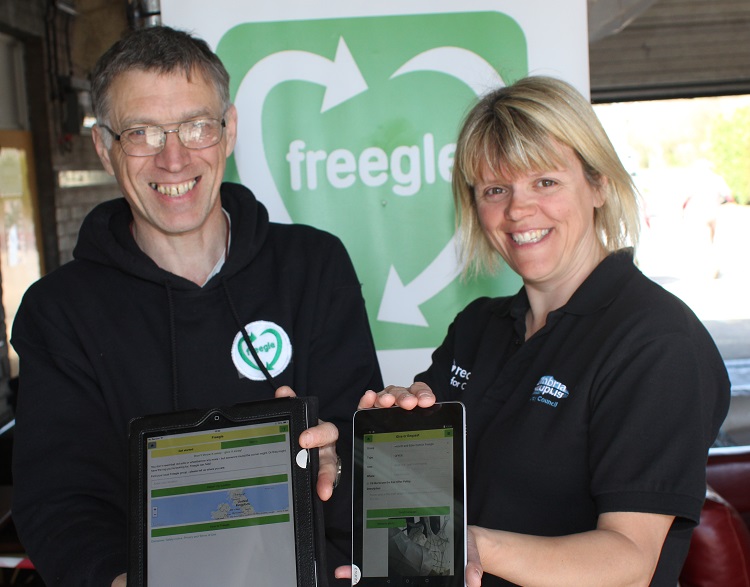 Since then the partnership has blossomed, with the waste prevention team helping at various Freegle and PACT stalls and helping at several Freegle Give and Take events. Normally all freegling is done online, but a Give and Take is an open event where anyone can bring stuff to give away and pick up anything there for free!  It's like a big free jumble sale. Often hundreds of items are passed on – usually lots of clothes, books and toys, but we've even a bath at one event!  The Give and Take events started in Penrith, but have now spread across Eden District and further afield to Kendal and Barrow, with one planned for Whitehaven. Not only do these events provide a means for many items to be handed on, but they are a great publicity tool for Freegle and the council.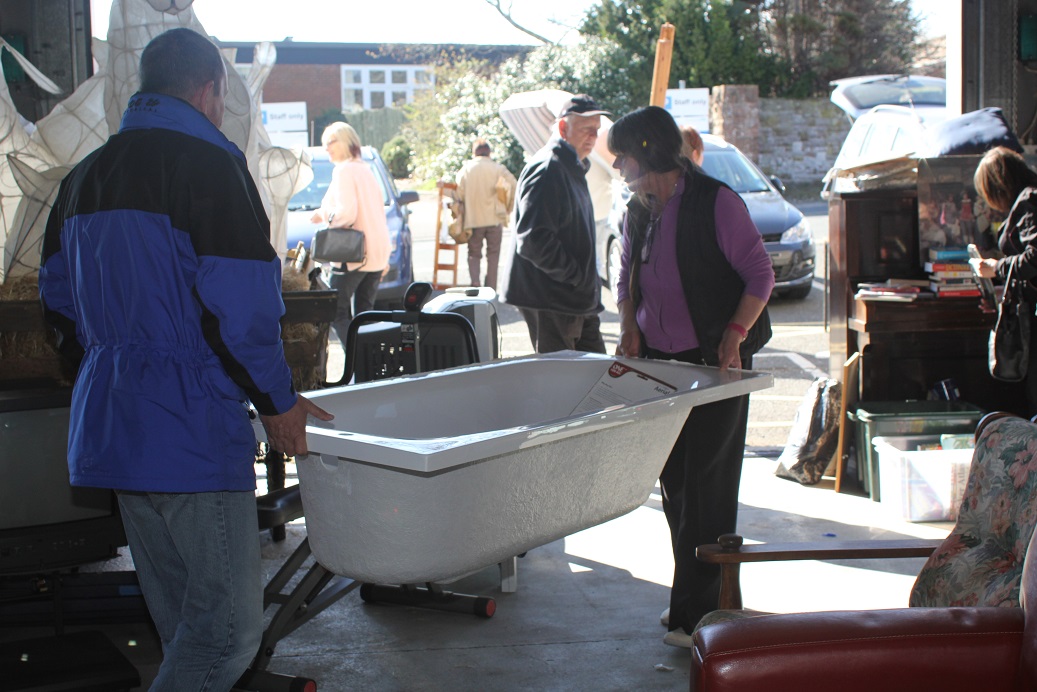 Freegle also helped the waste prevention team develop their Resourceful Communities step-by-step  guides.  With PACT, we trialled the Give and Take guide and toy swap. Other community groups can now use these guides, which also include sessions to encourage real nappies, repair, upcyling and many others.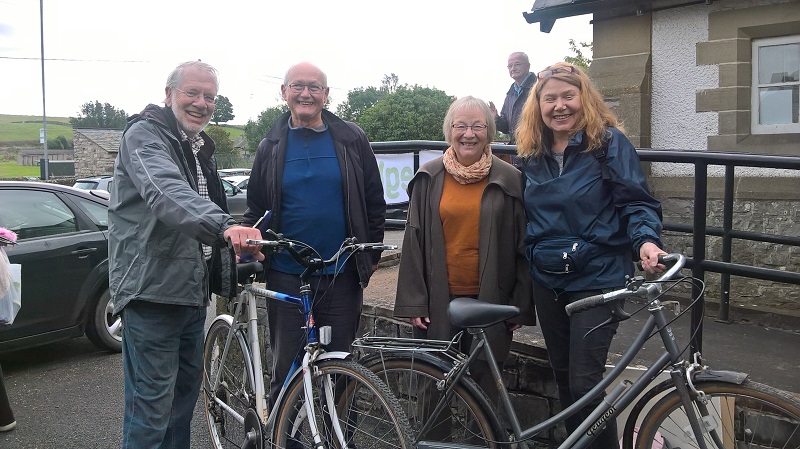 Recently, Freegle has received funding from the council's Cumbria Waste Prevention Fund to put on more events and produce this blog website.  Councils and funders like measuring how many people attend events so we've done that. Freegle nationally has also started to produce stats on the weight diverted from waste. This is now available for each group, eg stats for the Penrith and Eden group.
Freegle has links with other councils across the country, including Essex County Council who are running a reuse campaign promoting us at the start of 2017 and Brighton & Hove Council where Freegle's head of media Cat Fletcher has promoted the local Freegle group with council help.
Freegle nationally is keen to form more links with councils. Such links will almost certainly promote each group locally and it helps councils achieve their aims – and should reduce council tax bills as less is sent for processing as waste.