Hugh's War on Waste is back on BBC1 on Thursday 28th July at 9pm.  Hugh is rightly trying to get mail order suppliers to reduce packaging. And demanding that coffee chains recycle their takeaway cups - as we in the UK throw away a staggering 2.5 billion cardboard coffee cups every year. It's not always clear whether cups are only made of cardboard - there might be a polyethylene coating. Coffee chains should be required to recycle their cups properly including those in bins near their establishments - see the discussion on the Telegraph and Guardian. James Cropper at Burneside in Cumbria has the technology to separate the cup materials and recycle it all. Here are different statistics from 2011: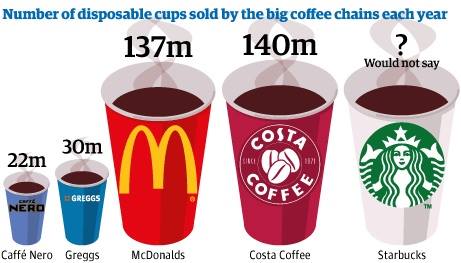 If you can, why not take your own insulated cup on journeys and ask for that to be refilled - you should get a 25p discount from Starbucks and Costa will donate 25p to charity until 21/9/16.  Or sit in at the services and use some real crockery? Or take a flask?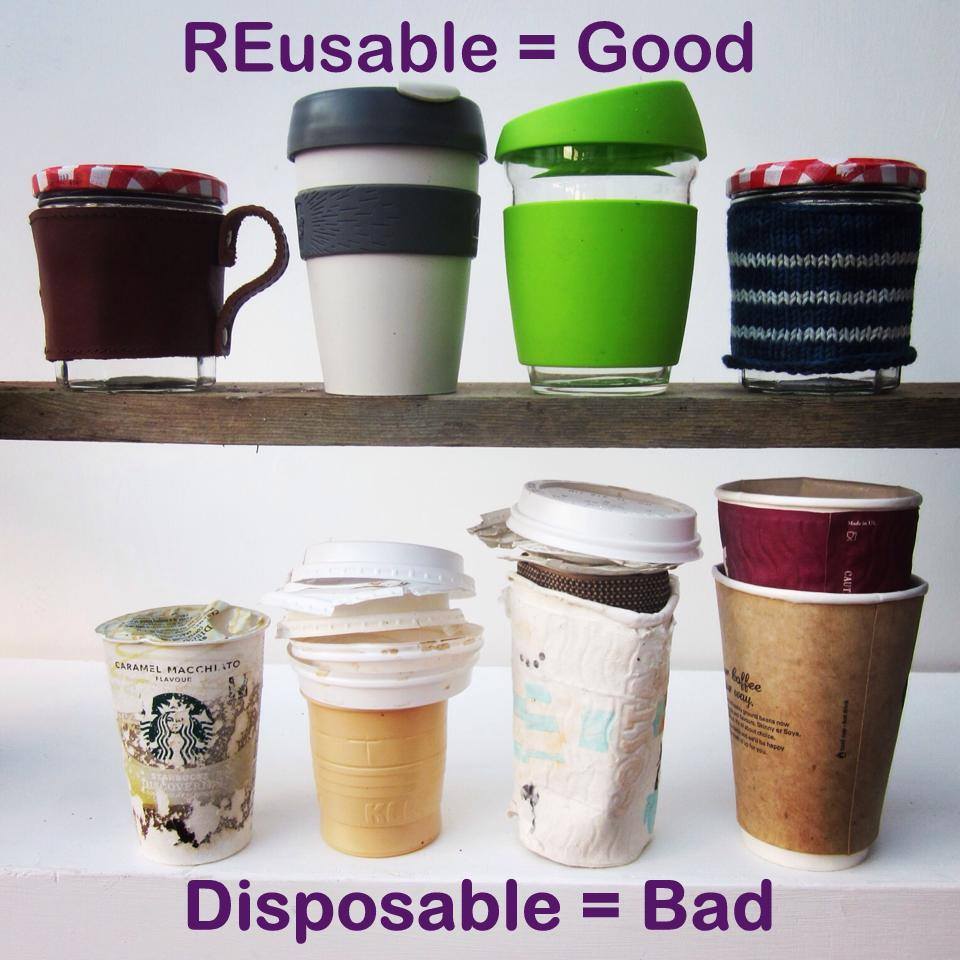 In Penrith, we've used disposable cups as pots to grow pea shoot salad.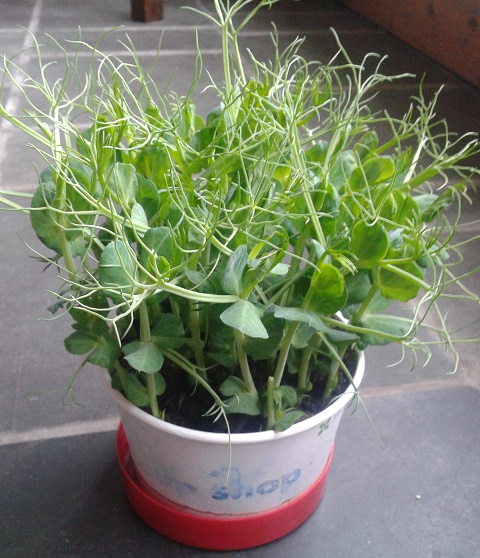 Hugh's War on Waste is also trying to showcase communities that are trying to reduce waste. They filmed at a free "Give or Take" event in Banbury in March this year and hopefully you will glimpse the local Freegle group in the first episode on Thursday.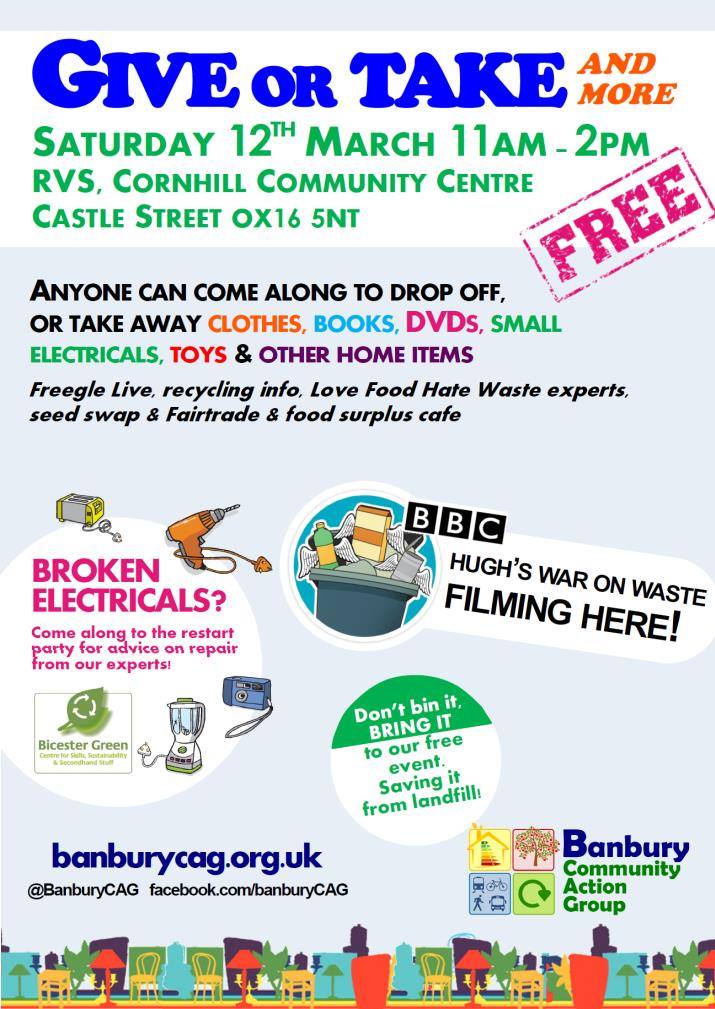 The Penrith and Eden District Freegle has been running Give and Take days since 2011 – and there are two more planned for 2016: on 1st October from 10am to 2pm in Shap at the Old Courthouse and on 26th November from 11am until 2pm in Kirkby Stephen at the Masonic Hall. More details to follow.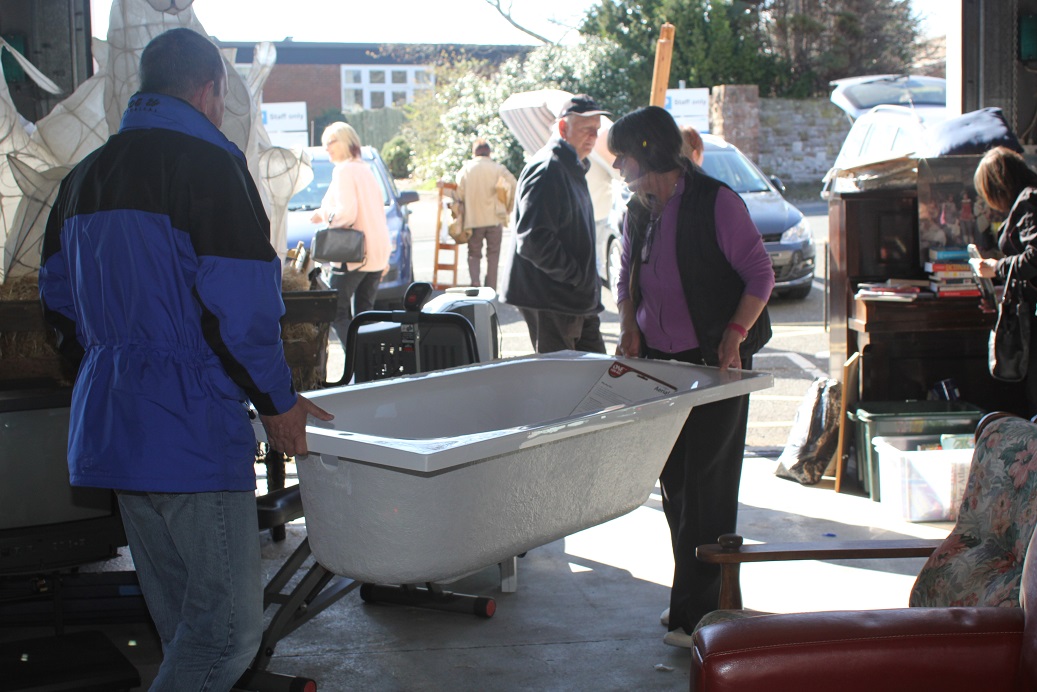 These events are like an old fashioned jumble sale, except everything's free. People bring along anything that they want rid of, and can take anything they want – and it's all free. It's a great way to clear your clutter, get a freebie and have a natter. There's usually one unusual item - we have to guess what it is – or something plain weird like the Complete Book of Farting! Anything left over is usually Freegled online or given to a local charity shop to sell.