Two incidents at the weekend show the good and the ugly.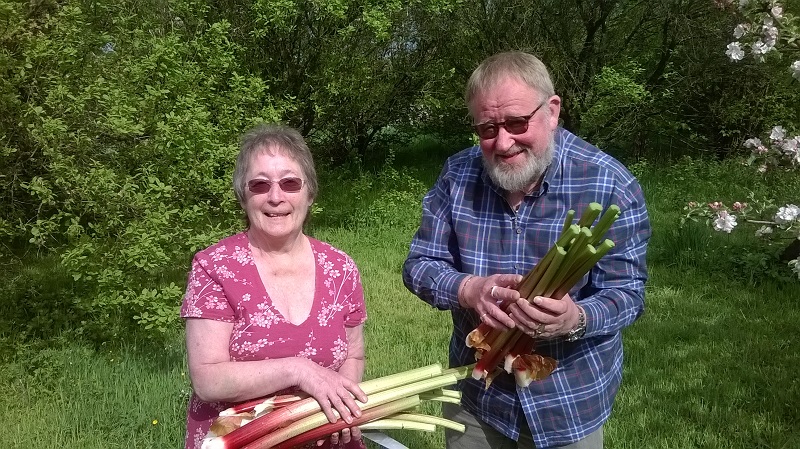 First off Heather and Graham came round to pick some rhubarb we've got spare. Like many crops, rhubarb comes in a glut and we had too much to handle. So I offered it on Penrith and Eden District Freegle so as to avoid wasting it. Heather and Graham asked for it by email, then phoned to arrange a collection time. They came round when they said they would, picked what they want and kindly agreed to have a photo taken. Hopefully the rhubarb will get have been turned into a pudding or jam by now.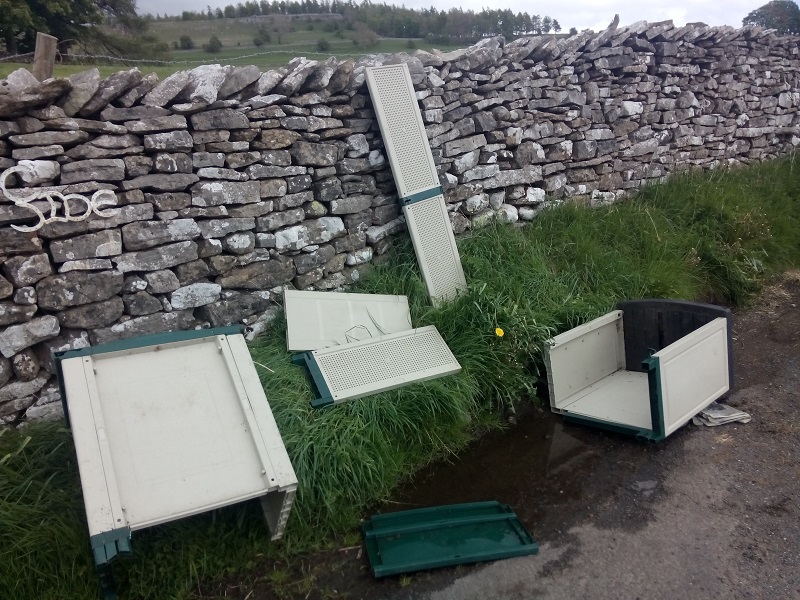 Later that day, I saw a rare sight round here: some fly-tipping with a broken cabinet on one side of the road and rubbish on the other. A friend (and local councillor) reported it in and it was gone a few days later. It didn't look like an accidental spill off the back of lorry. The rubbish could have gone in a bin somewhere and the cabinet might have been useful whole to somebody.  I'm used to picking up litter from the roadside, but this was the worst case of fly-tipping I've seen near us.